5th Annual Pony Party – Caring For Kids Car Show and Charity Event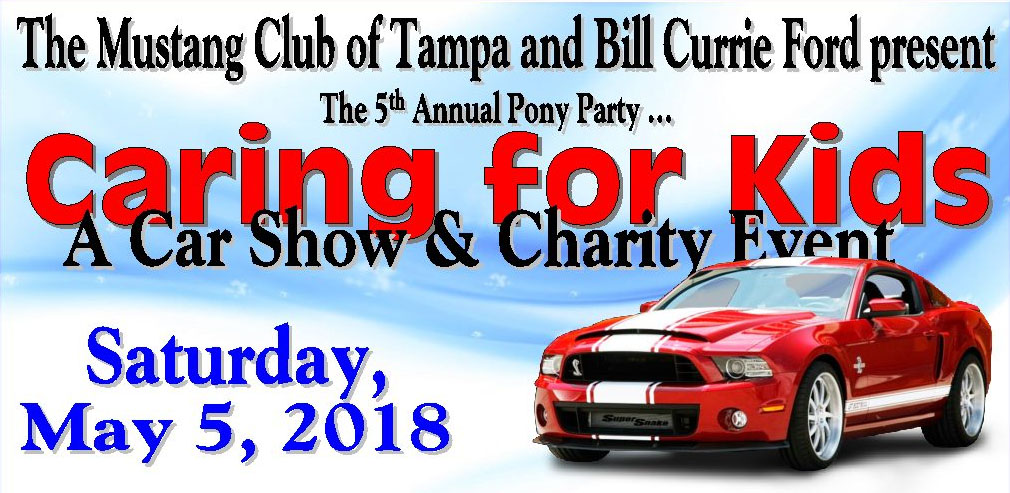 The 5th Annual Pony Party – Caring For Kids Car Show and Charity Event will be held on May 5th at Bill Curie Ford on North Dale Mabry Highway. What better way to celebrate Cinco De Mayo than with beautiful cars and the chance to help kids in need.
This show is open to all years of Mustang and Ford Products. (Limited to 150 cars)
No charge to simply come out, support the charity, and see the cars!
The Children's Cancer Center is a non-profit organization dedicated to serving families of children battling childhood cancer or chronic blood disorders with emotional, financial, and educational support necessary to cope with their life-threatening illness.
• Show Hours: 9:00AM to 3:00PM. (All cars must remain in place until after awards are presented.)
• Registration: 9:00AM to 11:00AM.
• No cars will be parked after 11:00AM.
• People's Choice Voting from 11:00am to 12:00pm
• Awards at approximately 2:30pm (or upon completion of 300 cruises)
✓ Lunch will be available!
✓ Sponsors Choice and Club Participation Awards!
✓ No Canopies or For Sale signs allowed!
✓ Vendor Spaces available!

Pre-registration is $10.00
(Must be received by 5/2/18)
Day of Show is $15.00 (if available)
For general information please call:
Frank Morales at (714) 349-1753 or Frank Cossota at (813) 376-8979.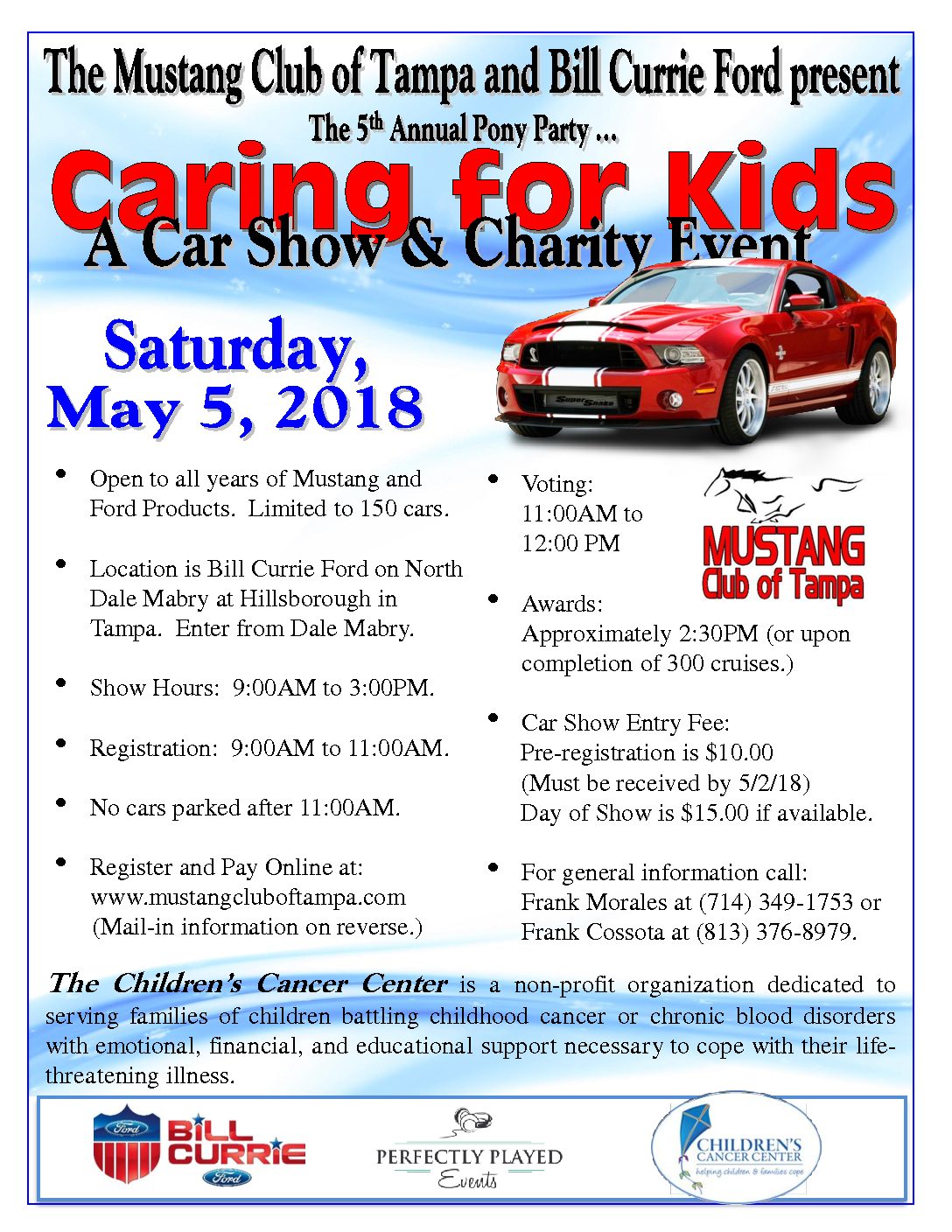 Click to view full sized flyer