Come join us for the 37th year of this great event!
See an exciting display of classic and current automobile technology! No charge to simply come and view the cars!!
All Mustangs, Shelbys & Ford-powered Cars & Trucks welcome!
Limited to 150 vehicles, so please Register Early!!
Show Hours: 9:00 am – 3:00 pm – Registration 9:00 am – 11:00 am – Awards at 2:30 pm.
Exciting new location this year!

Located at 9316 Anderson Rd, Tampa, FL 33634 (Right next to AMC Veterans 24 Theaters)
Proceeds benefit the Big Brothers and Big Sisters of Tampa and Special Olympics.



Live DJ from a fellow Mustang Club of Tampa member from Perfectly Played Events.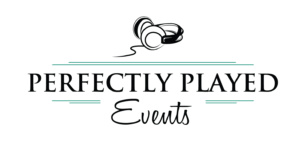 PRE-REGISTRATION: $20.00 per car (must be received by October 28, 2018). If space available, Day of Show: $25.00 per car.
No canopies allowed! No For Sale signs!
For additional show information, please contact Frank Morales at 714-349-1753, or Frank Cossota 813-376-8979.
ONLINE PRE-REGISTRATION IS NOW CLOSED

[image src="http://mustangcluboftampa.com/wp-content/uploads/MCT-Tampa-Joes-Car-Show-11-3-18-pdf.jpg" width="300″ link="http://mustangcluboftampa.com/wp-content/uploads/MCT-Tampa-Joes-Car-Show-11-3-18.pdf" hoverbg="#000000″ effect="none" /]
Click to view full sized flyer