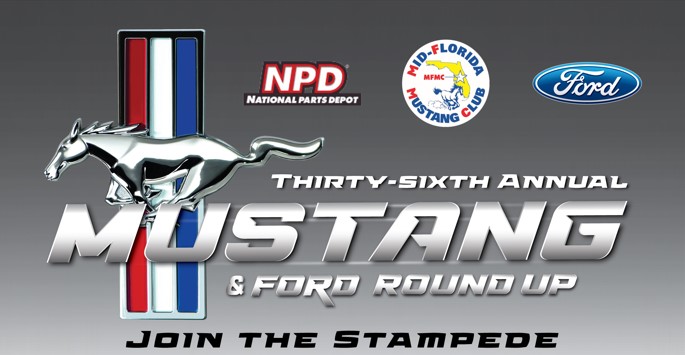 Mid-Florida Mustang Club's 36th Annual Mustang and Ford Roundup
Mustangs & Powered By Ford vehicles will take over the Historic Downtown of Longwood again this year! More than 300 entries expected. Open to all Mustangs & Ford- Powered vehicles. Free to spectators!
February 4, 2023 registration is from 7:30 am – 9:30 am.  Opening Ceremonies will commence at 10:00 am and the show will conclude after awards presentations at 3 pm.
MCA national show rules state that all show cars must have an acceptable fire extinguisher at all times.
Details on a cruise to this event are coming soon.
Click the flyer below to learn more.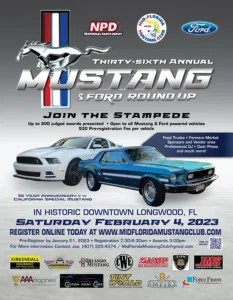 Click to Learn More